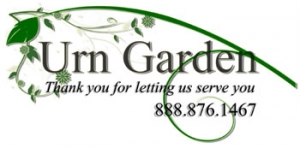 Urn Garden Cremation Urns

932 W. Minota St.
65807 Springfield
USA

phone: 888-876-1467
Safeguarding the ashes of a loved one is a very important function of the cremation urn and is intended to be a means of capturing the personality of the deceased.

The selection of the Cremation Urn is the first step in memorializing your loved one. Urn Garden offers many creative ways to pay tribute to your cherished lost one. UrnGarden provides a great selection of quality Brass Keepsake Urns, Pewter Cremation Urns, Companion Urns, and Wood Urns to accommodate your Cremation Urn needs with dignity and value.
| | |
| --- | --- |
| Products and services of our company: | |