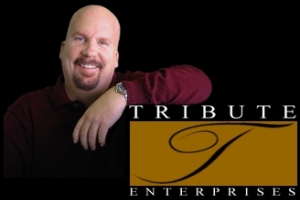 TRIBUTE ENTERPRISES

3301 East Hill Street, Suite 408
CA 90755 Signal Hill
American Samoa

phone: 001 562 494-9600
fax: 001 562 684-4683
Welcome to Tribute Enterprises!

I've dedicated this company to providing you with what I believe to be the highest quality built funeral vehicles available. Of course, any coachbuilder or dealer will promote their vehicles as the best. The true test of quality can only be determined by personal experience or the unbiased experience of one's colleagues.

Over the past 13 years I've had the pleasure of marketing professional vehicles to west coast funeral homes. Still, I am continuing to learn from my clients... what they like, dislike and expect when purchasing a new funeral coach or limousine. I hope this site will be of assistance, providing you with the type of comprehensive information you require when considering your next Professional Vehicle purchase.

I will make it my personal goal to warrant your patronage. If you have any questions or need further information, please don't hesitate to call. In any case, I welcome any suggestions or recommendations that can enable me to serve you better.
| | |
| --- | --- |
| Products and services of our company: | |