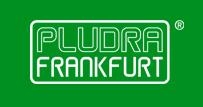 PLUDRA - FRANKFURT GmbH

Vorbruch 8
29227 Celle
Germany

phone: +49 (0)5141 / 81013
fax: +49 (0)5141 / 81060
Michael Pludra laid the foundation for the current PLUDRA - FRANKFURT GmbH in 1963 with the distribution of burial linen from the manufacture of his brother. Without any financial backing, Michael Pludra established a customer base in the Rhine-Main region from next to nothing but the support of his wife, Marianne Pludra. The company developed over the years and was supplemented by the distribution of coffins.
1974 The current PLUDRA - FRANKFURT GmbH was founded.
1977 Thomas Pludra joined his parent's company after completing his commercial training.
The distribution programme was constantly expanded and the customer base expanded beyond the Rhine-Main region to West-Berlin.
Burial linen was now produced in a company-owned plant.

The first field sales representatives followed in the 80s and step by step the in-house production of urns developed from the distribution of urns.
Thy company attended all international specialist trade fairs and the first export business began.
1989 Germany was reunified at the end of the year and in the subsequent period of time many new customers were acquired from the new federal states.
1992 A branch was founded in New Brandenburg / Mecklenburg-West Pomerania.
The branch manager, Joachim Zimmer, built up a large customer base in the new federal states within just a few years.
1993 Thomas Pludra built a new plant in Celle / Lower Saxony together with his wife Erni.
Business developments picked up. The reasonably priced products of
PLUDRA - FRANKFURT became more and more popular, in particular the large selection of urns.
1997 The company expanded. 12 new employees were hired, the production area expanded and investments made in new machines.
2000 An additional warehouse hall was built for the coffin department.
2002 With Christian Pludra, the third generation joined the company.
At the same time a raw materials hall had to be built for the urn production.
Urns from PLUDRA - FRANKFURT are distributed to the majority of European countries through distribution partners and production runs continuously for 16 hours a day in two shifts.
2004 A new building was erected and opened in December with more than 1,000 guests attending.
Germany's first customer centre for funeral requirements and cemetery technology.

PLUDRA - FRANKFURT now has 32 employees and a developed distribution and production area of approximately 3,000 m².
| | |
| --- | --- |
| Products and services of our company: | |