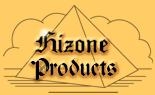 Hizone Brands, Ltd.

490 Bennett Road
IL 60007 Elk Grove
USA

phone: 001 847-364-1590
fax: 001 847-593-6605
Hizone Products is an outgrowth of the work done by Dr. Hilton Ira Jones. He was first retained as a consultant by the National Selected Morticians association (NSM, now known as the National Independent Funeral Homes) in 1929 to help them with research and product development for the field of Mortuary Chemicals. During the next 5 years of research and development, the most promising laboratory experiments were field tested by some NSM members in their own mortuary preparation rooms. Many tests proved successful in solving some common but troublesome embalming problems. These test sites, other NSM members who heard about the field trial successes, and also many embalmers who did not not belong to the NSM association contacted the association wanting to use these newly proven chemical embalming products.The Naselmo Company was created by the NSM in 1934 to manufacture and sell these products with Dr. Hilton Ira Jones as the managing director.

Dr. Ira JonesDr. Hilton Ira Jones purchased the Naselmo Company in 1937 and created Hizone Products and Laboratories. The development laboratory and the production plant were located in Wilmette, Illinois. Dr. Haydn Jones, one of his sons, joined the company and assisted with the research and development. Additional new and improved products evolved over the years. Dr. Hilton Ira Jones died in 1955, and Dr. Haydn Jones continued developing new products and running the business. Hilton H.Howard II, a nephew of Dr. Haydn Jones, joined the company and assisted with Hizone's operations. Mr. Howard assumed management of Hizone shortly before Dr. Haydn Jones' death in 1976. The family-owned company stayed in its original Wilmette location. After many years, Mr. Howard developed declining health problems and wanted to retire. Hizone was purchased in 1994 by Leo Bailleaux and Norman Munson and was moved to its current location in Elk Grove, Illinois. We are proud to preserve the tradition of continuing new product development and refinement that has defined Hizone for over 70 years.

| | |
| --- | --- |
| Products and services of our company: | |